Guest Column
Examining racial and ethnic disparities in healthcare
We must advocate for equitable treatment of marginalized communities
July 26, 2023 at 10:21 p.m.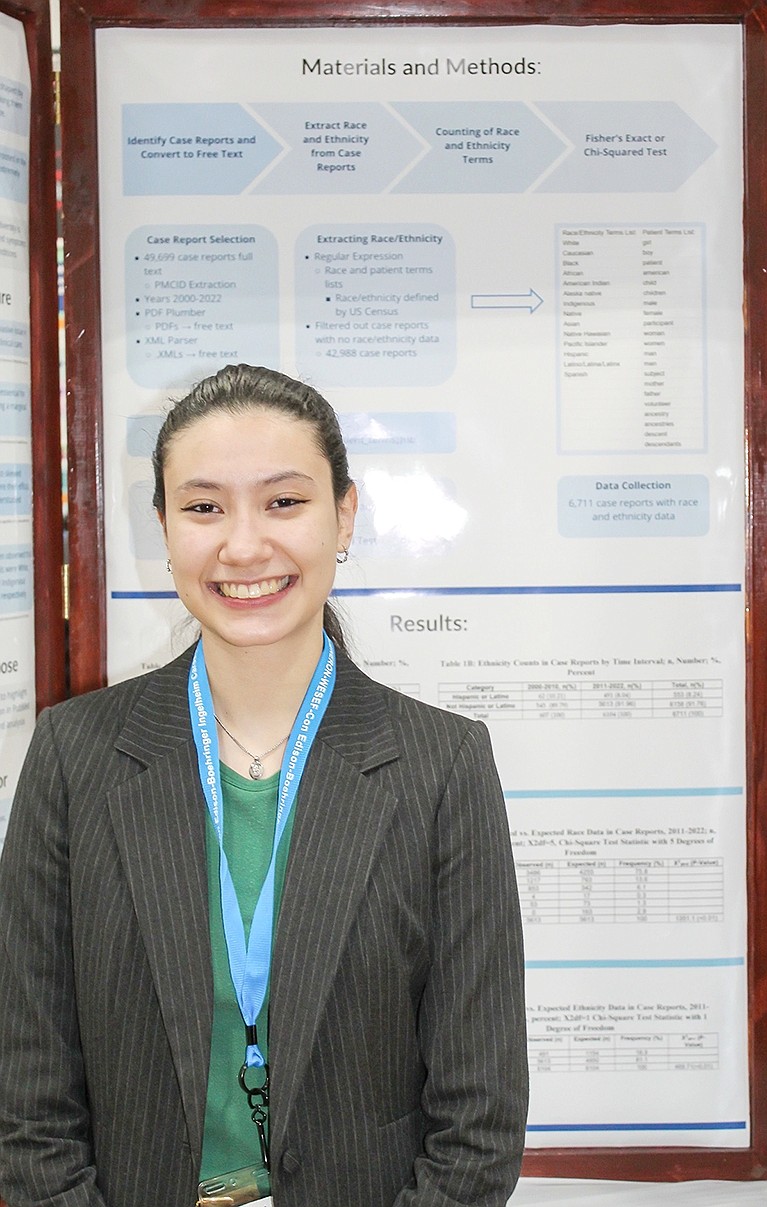 ---
As physicians diagnose and treat patients for injuries and illnesses, researchers and activists attempt to make hospitals and clinics a more equitable place for all.
Racial disparity is a complicated, deeply rooted issue shaped by geographic, cultural, and sociopolitical factors that have been embedded in the healthcare system for centuries. Numerous studies, such as Brandon Turner et al.'s "Race/ethnicity reporting and representation in US clinical trials: A cohort study," have reported that disproportionate representation and inequitable treatment of people of color have led to adverse health outcomes and a deterioration in their medical care quality.
These issues are not exclusive to one specific group but are reflected in many underrepresented populations such as Asian Americans, Black or African Americans, Hispanics or Latinos, Native Hawaiians, other Pacific Islanders, American Indians, and Alaska Natives.
Through the science research program at Blind Brook High School, I explored these racial discrepancies in a project about the underrepresentation of minorities in case reports. I originally became passionate about racial and ethnic disparities in healthcare because I had learned a lot about structural inequity in Blind Brook's debate clubs and my history classes, and I wanted to apply this knowledge to my interests in healthcare.
As a result, I contacted Dr. Chunhua Weng from the Columbia Department of Biomedical Informatics to mentor me in this study, and we found that majorly Hispanic and American Indian populations lack representation in case reports on a national level. Knowing that a lack of representation in medical literature leads to subpar clinical care for minority populations, I wanted to investigate the impacts of this on our own community. Subsequently, I interviewed the Chief Medical Officer of Open Door Family Medical Center, Dr. Daren Wu, who first hand accounted his experiences with racial inequity as a practicing physician.
"It's not a disparity, it's a chasm," Wu said as he accurately described the clear difference in the levels of mortality, morbidity, level of heart attacks, strokes, substance abuse and depression between White patients and their Black, Latino, and Asian counterparts.
Every health issue or condition has not affected all Americans equally, and Wu sees this every day working at Open Door, a medical center that has strong roots in Port Chester. However, it is important to distinguish that race is not a biological construct and should not be used for informed clinical decisions. Instead, racism and institutional inequity is a key driver for disparity and is the reason why many minority communities have worse health outcomes than White communities.
For example, in 2019, the Centers for Disease Control and Prevention reported that Black adults are 30 percent more likely to die from heart disease than non-Hispanic Whites. Additionally, African American women have the highest rates of obesity compared to other racial groups.
It is also important to acknowledge that cancer diagnosis and treatment rates in Westchester are broken down by socioeconomic and racial lines. The rates of preventative screenings for breast or colorectal cancer are much higher in wealthier communities mostly made up of White and Asian families than in Black and Latino communities with lower socioeconomic status.
"When cancer screenings are not done very well or often, there can be major downstream consequences for patients, because cancer is found at later stages, meaning that it can be more clinically devastating for patients and their families," Wu elaborated. Cancer that is caught in later stages is much more likely to result in disability and require costly treatments. "It's always a domino effect," he stated.
Medical practitioners and healthcare professionals also unconsciously partake in implicit bias, which is an automatic and unintentional form of prejudice that results in a tendency to make associations or assume qualities of people based on observed characteristics. Every person has implicit biases, and if doctors let them unconsciously manifest inside of them, patients that they want to help may shut down or retreat. Implicit biases in a clinical setting can have profound impacts on the diagnosis, treatment, and quality of care of patients of color.
Just because we want to make the world a better place does not mean that we can automatically do so. There's a lot of consistent effort and training involved, especially in the healthcare field.
To combat issues of racial disparity, Wu and Open Door have made passionate efforts to acknowledge the existence of racial disparities. Open Door Family Medical Center also provides cultural competency training and hires healthcare professionals who have a mission driven ethos to reducing disparity and have experiences in treating marginalized communities. Most of the doctors who work at Open Door are also bilingual in Spanish and English, which can make monolingual Spanish-speaking patients more comfortable in describing their symptoms and understanding their treatment process.
As a student, I am very thankful for my opportunities to conduct research under Dr. Weng, as well as talk to Dr. Wu about important issues that affect individuals on a nationwide scale. I am excited to be part of an effort to shed light on racial discrepancies in healthcare, which is an issue that is not widely discussed. As a debater—co-president of the Blind Brook High School debate team—I have also been trained to analyze critical events through nuanced and multilayered perspectives, and I am grateful that I have the ability to learn about a topic I care about and spread awareness on it.
All in all, racial disparities are pervasive throughout all aspects of society. Bridging these chasms will not happen organically. As a result, it is important for everyday individuals to politically advocate for federally qualified health centers to improve the quality of care for marginalized communities.
Bridget Zelin is a soon-to-be senior at Blind Brook High School and lives in Rye Brook with her family.
---