First robotic-assisted joint replacement performed at Greenwich Hospital
September 7, 2023 at 1:24 a.m.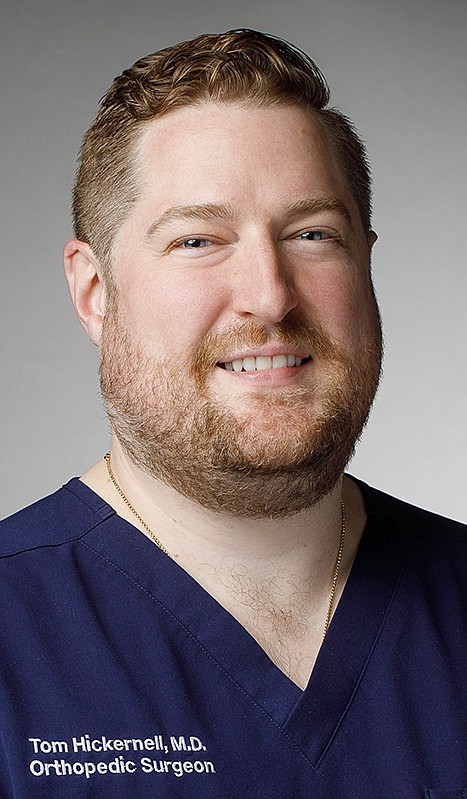 ---
The first total knee replacement surgeries using robotic assistance recently took place at Greenwich Hospital, heralding a new era in personalized orthopedic care at the institution.
"The introduction of robotics in orthopedic surgery will ultimately benefit the quality of life of our patients by promoting early recovery and enhancing the functionality and longevity of the knee replacement," said Thomas Hickernell, MD, an orthopedic surgeon and assistant professor of Orthopaedic Surgery with Yale Medicine, who was among the first to use this technology in August. "By providing the surgeon with an extra level of data during procedures, robotics has the potential to address many unanswered questions in orthopedics moving forward, and to start delivering improved patient outcomes now."
Added Francis Ennis, MD, with Orthopedic & Neurosurgery Specialists, "This milestone highlights the rapidly changing field of orthopedic surgery, specifically robotic-assisted technology, which allows greater precision and improved patient outcomes. I'm excited about the potential this technology holds for the future of knee replacement surgery and look forward to the positive impact it will have on patients' lives."
While robotic-assisted surgery is not new, its increased use will lead to more personalized care because the robot helps surgeons navigate the unique anatomical features of the patient's knee joint. The robot's precision reduces errors, optimizes alignment and positioning of the prosthetic components, and helps to preserve healthy tissue for quicker recovery and reduced postoperative pain.
---