Are two heads better than one? PCMS puts the idiom to the test
Bryant Romano, former assistant principal at JFK, joins Patrick Swift at the helm of the middle school in new co-principal position
September 7, 2023 at 12:37 a.m.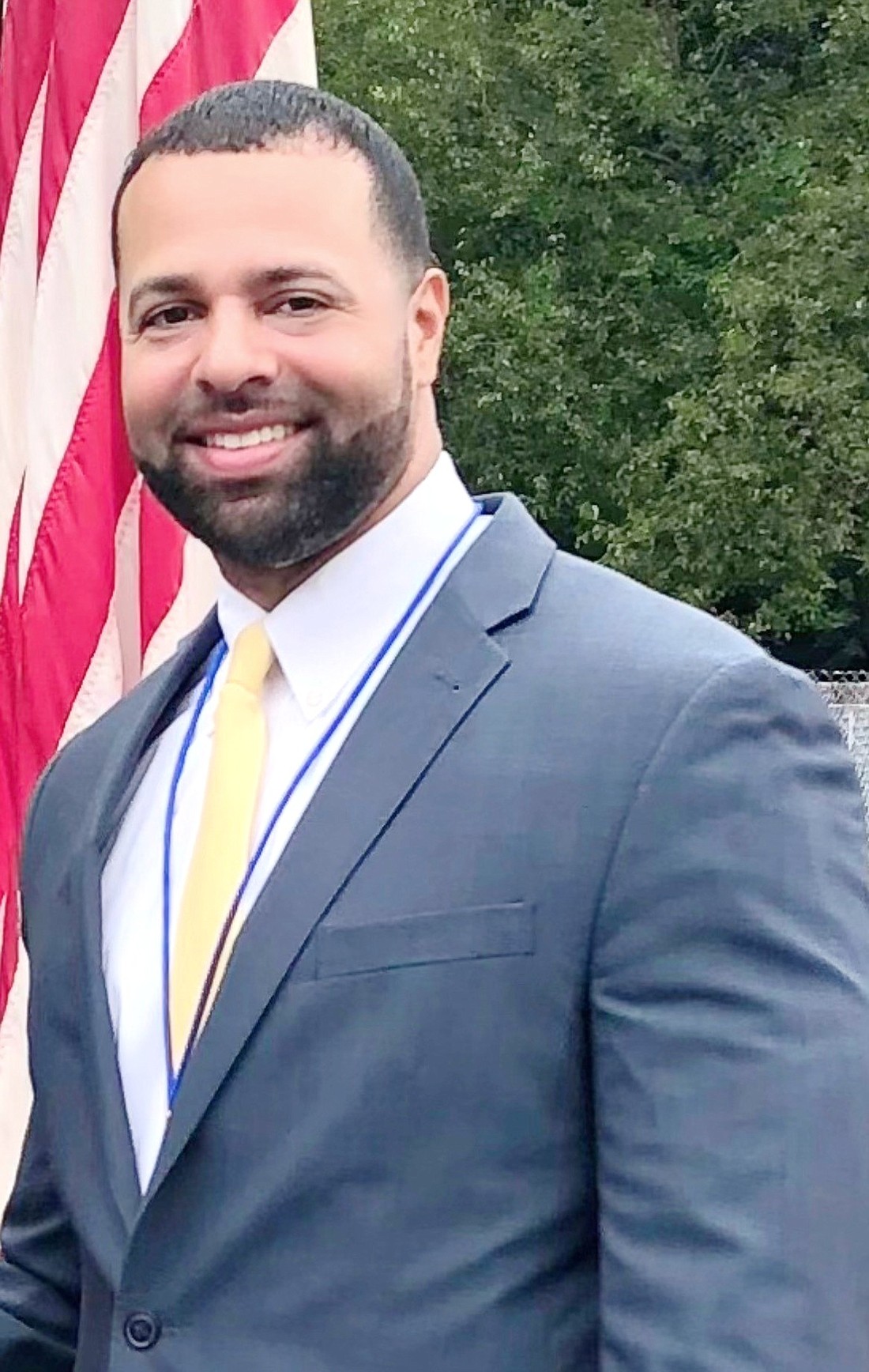 ---
Very few people would opt to revisit their middle school years.
Not much explanation is needed to highlight how difficult those ages can be for children, developmentally and socially, as they navigate the start of their trajectory into adulthood. And the long-lasting consequences of COVID-19, Port Chester School District administrators say, are making those years even more trying.
"Post-COVID, teaching and leading has been extremely different, especially at our middle school," Superintendnet Dr. Aurelia Henriquez said in a passionate statement at the July 27 Board of Education meeting before introducing structural administrative changes in the district. "There have been major hurdles related to discipline and academic outcomes. So, when presented with an unusual opportunity, with two open leadership positions, we decided to do something new and innovating."
Ideally rejuvenated after a few months of summer break, Port Chester School District students returned to the classroom on Thursday, Sept. 7. And for the sixth-, seventh- and eighth-graders at Port Chester Middle School, they were greeted by the smiles of two principals for the first time.
While the structure is new, both faces are familiar. Patrick Swift, the longstanding Port Chester Middle School principal, is entering his 14th year in the position, and is now joined in co-principalship with Bryant Romano, who had been the John F. Kennedy Elementary School assistant principal since 2015.
"I'm actually really excited about this," Swift said in the week leading up to the new school year, noting he welcomed the change of pace. "We always preach to our teachers that change is good, taking risks and trying something new. I'm all in, and Bryant is great."
It was an appropriate time to consider a reorganization because leadership vacancies had come up at the middle school, Henriquez said. The two former assistant principals, Diantha Barone and Joseph Capalbo, took other positions within the school district—Barone is filling a high school assistant principal spot and Capalbo has decided to go back to teaching, returning to his role as a middle school math educator.
Instead of hiring two new assistant principals, Henriquez said the district decided to elevate one of those positions into a partnership with Swift—and Romano, through the hiring process, stood out as a candidate.
He was officially appointed at the July Board of Education meeting at Step 13 of the administrators' pay scale which, according to their most recent contract, equates to a salary of $190,260.
A White Plains resident, Romano has felt a connection to the Port Chester community en masse since before he started at John. F. Kennedy Elementary School. As his wife is a graduate of Port Chester High School, and his in-laws still live in town, he can often be found playing in the local parks with (at least one of) his five daughters or attending community events—he's undoubtedly spotted at Port Chester Day every year.
"It's an exciting time," Romano said of his new position. "I think I know more than a third of the students at the school to some capacity. It'll be cool, kids who I saw on their first day of school crying, I'll now see in the hallway, and many will be taller than me. I'm hopeful that I can build on those relationships and bonds that I created, while also building new ones."
John F. Kennedy Elementary School is the most populated of the Port Chester School District's four K-5 buildings, and he's had experience with young pupils beyond there with management experiences in district-wide summer school programs.
He came to Port Chester Schools with experience. Born and raised in Brooklyn, he started his teaching career 21 years ago there, and described the frightful day of Sept. 11, 2001, as his wake-up call tapping him into his passion for education.
"It was just a few days into the school year, and I remember smelling smoke. I was like, 'is there a fire,'" he said of the day that would go down in history as the Sept. 11 terrorist attacks. "Families started calling for the kids…all of a sudden, I matured very, very quickly. I was the person kids were looking towards for guidance, everything seemed so out the window in that moment. That's when I was truly born and become a professional in love with education."
After that day, he said the natural feeling of the career clicked. He found "the magic that happens" at the intersection of caring about children and being committed to providing the support and patience that helps them thrive.
From there, he transitioned into a principalship in a Bronx school that taught students pre-K through fifth grade which he described, frankly, as rough. But by the time he left to take the job in Port Chester, he walked out with pride.
"I was lucky enough to put together a team of great people, and we transformed the culture of that school," he said. "It's extremely hard to shift a culture because what you're doing is changing the mindsets. People have to see your vision for what it is, and hopefully go along with it.
"You find that…kids will live up to whatever we make for them inside these walls, whatever our expectations are," he continued. "This is my business; this is why I'm here. I believe in being very transparent and doing things together. You'll always have naysayers, but for the most part you have people truly committed to the work, who are here for one purpose: to do right by the kids."
In many ways, Romano was able to connect with his students at John F. Kennedy Elementary School, and he believes that will easily transition to his middle school pupils. Speaking of his youth, he described being a first-generation American raised in a Spanish-speaking household and how he came to admire and respect the work his mother dedicated herself to in order to give him a happy life.
"I know what it feels like to not have a lot and rely on my school for afterschool programming, friendships and food," he said. "As a kid, I didn't understand why I was going to a babysitter after school. I would cry, not realizing what she was sacrificing for us. When I see our kids, many of them remind me of me. Many families come to the U.S. looking for a better life."
And in the same vein, he feels he knows what Port Chester students need in a mentor. As a positive male role model and a "girl dad," Romano laughed, he knows how to set expectations high and mandate respectful treatment for all.
Leading at the middle school will be a new challenge, but he's not worried about taking it on—ultimately that's what teachers do: adjust. Every year, he said educators are tasked with "reinventing themselves," because different cohorts of students have varying needs.
Yet, he also recognizes the gravity of his new role. Entering middle school is a grounding time for youth, Romano said, and if the experience isn't good, it sets a tone for years to come.
"The next year is really just a year of learning and growing," Romano said. "We'll be thinking about, 'what have we done.' Highlighting what we've done that's been working and expounding on those things and looking at where we can grow."
"I'm excited and hopeful for this school year. Obviously, we're a community district, and I hope to have coffee chats and get input from parents…we want to make this a great place for all of our kids," he continued. "We want to focus on kids who are having challenges, but let's not forget about the kids who are doing well and excelling, or the ones in the gray area who need a little extra guidance. It's about getting out there and creating a climate and culture of love where they know there are people at school who care."
Superintendent Henriquez emphasized that this new co-principalship structure is rooted in partnership. It's not about dividing responsibilities but more so working in tandem with two heads on the same task.
"This is new to both of us," Swift said. "But I've also grown up a team-oriented person, playing sports and being involved in programs and committees. It's about working together for the betterment of everybody."
As the district started looking into the shift, Swift said it was recognized that it's important to hire co-principals who can work well together. And he was confident Romano fit that bill. As union president, Swift had gotten to know him, and knows they both have the same values in academia.
"It's nice to be able to discuss issues at a principal level with someone else. It can be a lonely position, being principal, and just having another person there can be very helpful," he said. "It's been great so far. It's been very helpful having that vision from the elementary perspective, and how he already knows probably about a third of the student body."
Research suggests, according to Henriquez, that co-principalships are encouraged in education, particularly in high-needs schools. There's an intellectual stimulation that occurs in collaboration and partnership.
"If collaboration is good for teachers and must be embedded into the school day, why wouldn't it be good for our leaders?" she said. "Together, we are better leaders and better learners. We're hopeful the leadership abilities at our middle school will continue to grow in ways they could not have with a solo experience."
---