County files to dismiss JSX lawsuit and ban carrier from private terminals
September 14, 2023 at 1:36 a.m.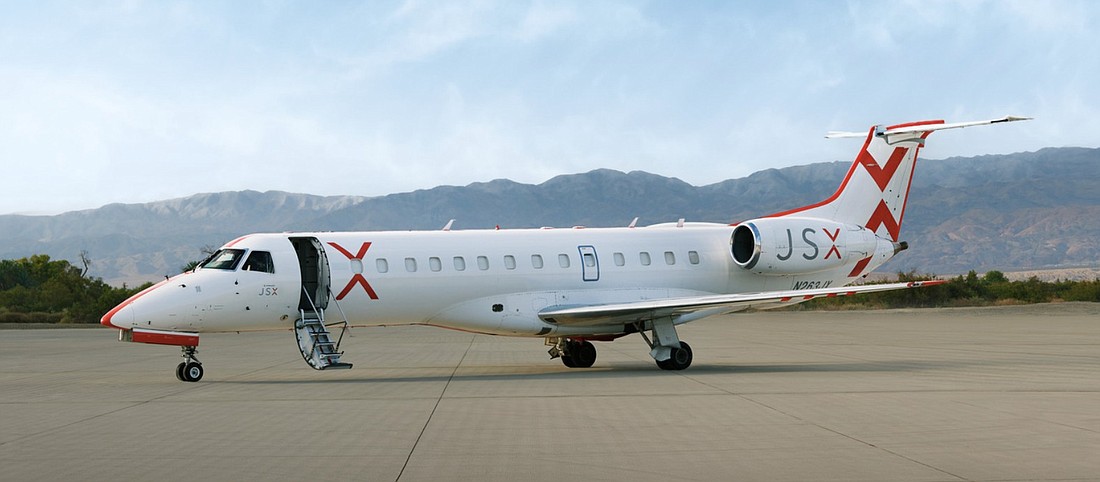 ---
What's the difference between BermudAir whisking you from Westchester County Airport (HPN) to its British Commonwealth island home base or JSX leaving HPN for another British Commonwealth island in the Bahamas (specifically Marsh Harbor on the Great Abaco Island in the Bahamas)?
They both fly 30-seat jets with ultra first-class service.
They both will charge, during the high winter season, around $1,000 one way.
Both sell seats on their respective websites to the public.
Yet, BermudAir flies from the HPN Main Terminal and is happy to be considered a scheduled airline under the Westchester County Airport's Terminal Use Procedures (TUP).
JSX, on the other hand, proudly proclaims it leaves from a private air terminal and is not an airline but "a unique public charter operator."
And for that both JSX and the County are engaged in an historic lawsuit in the U.S. District Court, Southern District of New York, in White Plains.
A 'throw them out"
motion to dismiss
On Aug. 31, Westchester County Attorney John Nonna and his legal team filed a Motion for Summary Judgment asking the Court to "dismiss Plaintiff's complaint with prejudice."  
The County's lawsuit in its 24-page entirety can be read here.
The document is a detailed, legally researched explanation of why the County is justified in demanding that any airline or air service selling more than nine seats per plane to the public must abide by its Terminal Use Procedures.
JSX has until Oct. 31 to file a response. The County then has until Nov. 30 to reply to the JSX response.
JSX, with an extensive nationwide route network, is, according to court documents, represented by the Irvine, Calif. law firm of Trautman, Pepper, Hamilton, Sanders LLP.
JSX, however, has hired the Rye, N.Y. firm of Dorf Nelson & Zauderer LLP to represent them as well, and with that, their partner Paul Noto.
Well known locally as a former Republican County Legislator from the 6th Legislative District, Noto, a Rye Brook resident, was also the former attorney for the Town of Rye and the former Westchester County First Deputy District Attorney.
When contacted by the Westmore News for his client's reaction to the County's Motion to Dismiss, Noto said via e-mail: "It's probably best not to comment while the matter is pending. ... I can say our clients have been operating at the airport since 2015 and there have been no issues."
County Attorney Nonna, however, said that violation of the TUP is a major issue.
How the District Court (and any appeals courts) decide the case will have a major and historic impact on the growth (controlled or not) of the County airport.
---